server
A server is a computer or a computer system that stores and distributes information to other computers.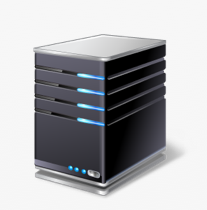 This is a server.
The New York Times had problems with its server last week, so their website was down.
Server maintenance is an important task for large companies.
My website is in the process of moving to a new server because the old server was causing problems.
I uploaded a large number of files to the server.
A server is also a person who works at a restaurant and brings food to the table. Many restaurants now prefer the word "server" over "waiter" (for a man) and "waitress" (for a woman).
Patrick works as a server.
The server took the order back to the kitchen.
The new sports bar that opened across the street is hiring servers.
He works as a server.
Click here to learn more words.
August 18, 2013