label
A label is something that provides information about a product.
The label on the bottle of medicine is hard to read.
Can you read this label for me, please?
What does the label say?
You have to read the label to know what's inside the product.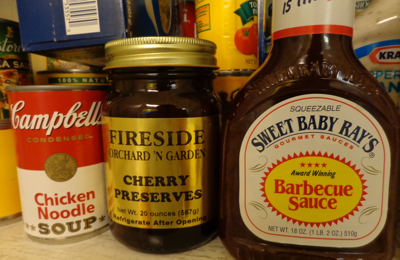 labeled food
Do you read the nutrition label before making a purchase?
In the United States, all food products have to have a nutrition label.
nutrition label
Sometimes this word is used as a verb:
The company hasn't labeled the product yet.
This jar was labeled incorrectly.
The student was labeled as having an attention deficit disorder.
Most people reject the idea of having a label placed on them, but it's something that is done when a person is in a situation that is outside the norm or different from the status quo*:
Sandra doesn't like being labeled as a "cancer survivor."
Religious people hate to hear their own religion labeled in any way that is negative.
Henry rejected the label that was given to him by the other kids at school.
It's not polite to label other people.
*status quo: an existing situation; a condition that is regarded as regular.
Click here to learn more words.
September 12, 2013