jolly
A person who is jolly is happy and laughs a lot. The word "jolly" is, perhaps, more common in British English than in American English, but there are certain situations and characters for whom this word is used: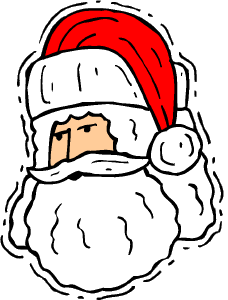 Santa Claus
Santa Claus is jolly. He's always in a good mood and he laughs a lot.
Jolly people are fun to be around. They like to sing and have a good time.
The song "For He's a Jolly Good Fellow" is sung when honoring a person's achievement.
The jolly Green Giant is a very large man who helps sell vegetables. He lives in Le Sueur, Minnesota.
Ho ho ho. Green Giant!
Click here to go to the Word of the Day page.
December 11, 2015