Words That Rhyme with "Eat" (ANSWERS)
When you are hungry, you really should EAT .
Here are the answers in the form of an audio recording. Listen and read as you scroll down the page.

1.
In order to stand, get up on your FEET.
2.
He uses a broom to keep his home clean and NEAT.
3.
This room is great for business people to MEET.
4.
If the sun makes you sweat, get out of the HEAT.
5.
This music is awesome! It has a great BEAT.
6.
A neighbor is someone you talk to and GREET.
7.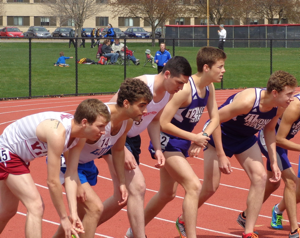 Runners on race tracks like to COMPETE.
8.
Her paper is torn. She needs a new SHEET.
9.
When you are traveling you sit in a SEAT.
10.
Chocolate is wonderfully creamy and SWEET.
11.
Not knowing the answer, he's trying to CHEAT.
12.
To make a good sandwich use sliced MEAT.
13.
He talks on his cell phone as he walks down the
STREET.
14.
To make your own bread, you might use WHEAT.
15.
Between rain and snow there's this stuff they call
SLEET.
Click here to return to Words that Rhmye.