fee
A fee is an amount of money that must be paid for services. The word "fee" is often used with, and is similar to, the word "charge."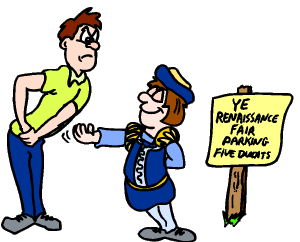 The parking fee at the fair is five dollars.
The doctor said there would be no fee for his services. (There was no charge.)
The plumber charged us a fee for the installation of the toilet.
Some banks have monthly fees for checking accounts.
My bank doesn't charge a fee if there's a minimum balance of $500.
The lawyer's fees came to over $5000.
What kind of fees do they charge?
Is there a fee?
What's the fee?
There are a lot of school fees at the beginning of the school year.
There's no fee for using this website. It's free!
Note: You can't use "fee" as a verb.
Click here to learn more words.
This page was first published on September 6, 2013. It was updated on September 8, 2016.