poll
Use the word "poll" when talking about surveys and elections:
Americans head to the polls today to vote.
Most polling places open at 7 a.m.
After the polls close in each state, the results will be announced.
Polling data shows the Democratic Party is pulling ahead of the Republican Party.
Many polls show that the American electorate is unhappy with the status quo. (status quo = the way things are)
People are polled to find out what they are thinking. (The word "poll" is a verb in this sentence.)
A poll is taken to find out what people think about a particular issue.
Pollsters are the people who do the work of polling.
A person who works as a pollster talks to a lot of people about their opinions.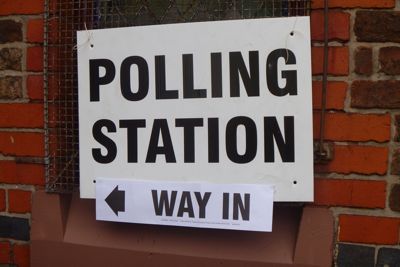 This is where people can go to vote.
Click here to learn more new vocabulary.
November 6, 2018