Learn American English Online Blog
April 30, 2018
The word of the day is "nugget."
Here's a new quiz for tag questions in the past tense.
April 28, 2018
Here's a new Orange Level quiz for tag questions.
The word of the day is "inform."
April 26, 2018
There's a new video for tag questions now uploading. Check out my channel later today.
April 23, 2018
The word of the day is "cycle."
April 22, 2018
Happy Earth Day!
April 20, 2018
New video: 50 words that begin with the letter W
This quiz matches the video.
You can find the answers on this page.
April 18, 2018
The word of the day is "toast."
April 17, 2018
I get a lot of email. On some days there are over a hundred new emails, and most of them are from students. I mention this because I feel some guilt for not being able to respond to all of the email I receive. Upon waking up this morning, I checked the inbox and saw a lot of email from students who are hoping for a response. I'll answer as many as possible, but I have other obligations and responsibilities during the day, so if you please try to understand that if I don't get back to you with some sort of a response. Thanks!
The word of the day is "wrist."
April 16, 2018
Today's word of the day is "slam."
April 15, 2018
Test your vocabulary skills with Words That Rhyme with Trump.
April 14, 2018
Here's a new quiz for you to try. It's for the "be going to" future tense. You may print out a PDF if you don't want to write the answers in your notebook, but remember that I encourage students to write answers out completely by hand whenever possible. I think writing is a good approach to learning something new.
April 12, 2018
The word of the day is "ready."
April 10, 2018
Blue Level Lesson Ten is on articles. This is an important lesson for many students who have trouble using "a," "an," and "the."
The word of the day is "most."
April 8, 2018
How are you doing with the website? Are you coming here to practice your English every day? Are you following some type of a routine or a schedule?
Try to spend at least 30 minutes to an hour every day on the website. You'll notice the home page lists lessons in the Blue and Red Levels. These lessons represent basic English that you need to understand in order to continue through the Yellow, Green, Purple, Orange, and Violet levels. You'll also notice many other sections of the website that may help you with particular skills related to speaking, vocabulary, writing, and conversation. There are over 4000 pages here, so it's quite enough to keep you busy.
You can read more of my advice for how to use this website by clicking here: How to Learn English.
April 5, 2018
The word of the day is "expand."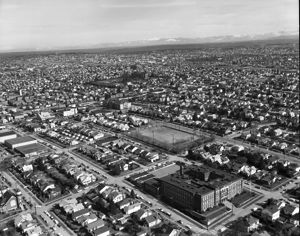 The population of the United States continues to expand.
April 4, 2018
The word of the day is "dot."
I sent out a new email lesson this morning. Did you get it? If not, make sure you sign up for free emailed lessons on the home page. It's all free!
April 2, 2018
Here's a new video for the preposition "within."
April 1, 2018
The word of the day is "affection." To have an affection for a person or a thing means that you like it.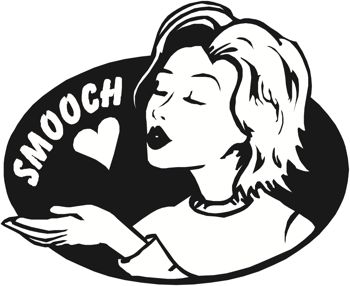 She shows her affection for people she loves.
Each course level on this website has a checklist. Print out and keep the checklist next to your computer, tablet, or phone and use it to track your progress as you move through the lessons:
PRINT:
Click here to go back to March 2018
Click here to go to the LAEO Blog Archive.
o o o o o o o o o o o o o o o o o o o o o