Word of the Day
July 20, 2016
woman
A female human being over the age of 18 is a woman. The plural form for this word is "women."
There's a woman standing in line. (singular)
There are two women standing in line. (plural)
How many women are in your class?
It's very possible that the United States is going to elect a woman as President for the first time in history.
Hillary Clinton has the support of many Republican women.
Women have made many advancements in business and politics in the last century.
I know a woman who has made over three million dollars as a business owner.
A woman's jacket was left hanging on the back of that chair. (singular and possessive)
Where is the women's bathroom? (plural and possessive)
Women's shoes are on sale at that store.
one woman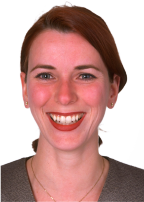 two women
Click here to go to the Word of the Day page.